Design for Manufacturing is a critical step in any PCBA or Electromechanical project. Outcomes vary depending on the complexity of the build but often times our customers experience increases in quality yields and component cost savings. To understand how customers, realize these benefits it's important to understand what DFM is and how we conduct it here at VR Industries.
What is DFM?
Design for Manufacturing is the process of engineering a circuit board or electromechanical assembly and identifying components, design layout, or assembly procedures that could be changed to facilitate manufacturing. Typically, we see the most impactful returns from component savings or more streamlined manufacturing processes that eliminate needless labor routings.

How Do We Conduct DFM?
This is a differentiator for us. Our project management, supply chain, and manufacturing teams routinely work with customers on DFM projects. The process varies slightly depending on whether or not this is a first time build or a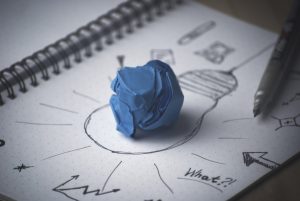 product redesign, regardless, we preferably have all parties meet in our Customer Innovation Center, an internal space specifically designed for these projects. At this point we ask questions, study the design, and provide recommendations. This could include redesigning key parts of your supply chain or possibly engaging with one of our electrical engineering partners to consider altering the foundational layout of your board/build. The options depend on how invested the customer is in addressing the problems at hand.

What are the Outcomes?
Ultimately, we both experience net benefits. We are able to operate much more efficiently across business disciplines as well as ensure your product is delivered on time and as promised.
If you're interested in learning more, contact your sales person, fill out the partnership assessment, or call 401-732-6800.