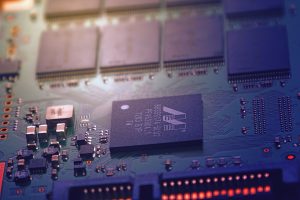 With component sizes shrinking and board complexity rising, maintaining a quality standard is challenging. Luckily, the systems responsible for identifying quality defects have also undergone technological advancements. As a contract manufacturer, we have to identify trends early and adopt the technologies that create value for us and ultimately our customers. Here are three quality processes we offer that help deliver great products to you.
Electrical and Mechanical Inspections during SMT component placement
Our SMT machines perform an electrical and mechanical verification on the parts it places before soldering them. Why is this important? Many times, components look similar or are small enough that manually identifying markings isn't feasible. If components weren't inspected prior to soldering, it is increasingly likely that boards may need rework, adding time to our customers' already tight deadlines.
We rely on the SMT verifications to ensure the right components are placed. During the programming of the machine we set both electrical and mechanical tolerances for each component. As the machine places the components it runs a test, checking mechanical and electrical properties. Any failure alerts the operator to make a correction.
Automated Optical Inspection
AOI machines have experienced many technological advancements within the past 5 years. Camera resolutions, 3D imaging, and machine learning have created new technologies and ways to inspect components. We've recently upgraded our AOI machines to the new MIRTEC CoaxPress. This allows us to capture more complex inspection details and move product through the facility faster.
Previous technology did a great job of looking down on components, examining boards in a 2D model. With new cameras and machine learning, we can now look at boards and create a 3D environment to capture better images related to solder joints, voids, component markings, and tilt. With more images at a higher resolution, AOI machines are now capable of "learning" and identifying problems early on.
Test
The most comprehensive quality check is a robust test program. In fact, we strongly urge customers to work with us to create and perform a test profile for their boards or assemblies. Typically, more costs are associated with testing but the value far exceeds these costs. When we test boards or assemblies, it's usually a functional test where we can replicate field applications to ensure product works to its intended use.
If you would like to learn more about our Testing procedures, please reach out and submit our Partnership Assessment.